Our History
It was through a vision that the Late Reverend Ernest Crawford Brown heard God speak concerning the relationship between the Lord and His people. God gave Reverend Brown the words "Watch Your Step."
To know it was God speaking and not himself, confirmation came as he stepped onto a streetcar in Baltimore City and there were the words, "Watch Your Step." Taking a step of faith on June 21, 1921, he and a few baptized believers authored and put on a play entitled, "Watch Your Step." As a result of that play, many souls were added to the various churches where they were performing. Reverend Brown was a visionary for the Kingdom, who desired to see the Body of Christ strengthened and souls saved.
The participants were members of churches throughout the city. They formed one of the first Interdenominational Fellowship Choirs consisting of Presbyterians, Methodists, Baptists, and those whose lives exemplified being a witness. The theme song for the play was "Life's Railway to heaven" for our beloved founder believed life was a journey from the cradle to the grave. The call to discipleship was always extended while singing, "Who is That Knocking, Calling, and Seeking, Who is That Troubling My Soul?" As persons became converted, Reverend Brown took the new converts to the Patapsco River to be baptized. The efforts of "Watch Your Step" evangelism was so successful that those who were baptized by Reverend Brown wanted to stay with him.
On Tuesday, June 16, 1932 Reverend Brown called together seven persons at Sister Edna White Dunton's house. By the leading of the Holy Spirit, he requested support from Sisters Fannie G. Brown (his wife), Edna W. Dunton, S. Marsalene Carter, and Brothers James Hodge, Clarence H. White and Deacon Albert T. Dunton to take the ministry deeper and form a church, naming it "Watch Your Step Baptist Tabernacle." On June 21, 1932, the converts unanimously agreed to hold their first covenant meeting at 506 North Gilmore Street. Reverend Earnest Crawford Brown served as the Pastor. The Worship consisted of praying, singing, and testifying. They outgrew the present location due to a mighty forge of prayer and moved to 503 North Gilmore Street.
Among the accomplishments of our forerunner were three plays: "Watch Your Step", "Confrontation With The Devil", and "The Cross".
Pastor Brown was the first Pastor to initiate Easter Sunrise Service. Beginning at 4 A. M., he and the church members rose up early in the
morning marching through the streets singing and praising God concerning the Resurrection. Pastor Brown later moved the church to Franklin and Gilmore Streets and remained there serving as the spiritual Evangelistic Shepherd until God saw fit to call him from labor to reward on November 11, 1937. He was succeeded by Reverend N. R. Lewis and J.R. Gayle who served the church one year each until 1939, when the church called Reverend George Vanderford as its pastor. It was during the ministry of Reverend Vanderford that the church became incorporated on January 13, 1943 and moved to 2000 N. Fulton Avenue. By the time the church purchased the Fulton Avenue building on March of 1947, the membership had grown from 12 to 125.
Reverend Vanderford, feeling that Watch Your Step Baptist Tabernacle was an inappropriate name for a church, called a meeting and suggested that the church be renamed in honor of the founder. Shortly thereafter, the Watch Your Step Baptist Tabernacle became the Brown's Memorial Baptist Church. Reverend Vanderford served as pastor until 1951. He was succeeded by Reverend Harris who served as minister from 1951 until his retirement on October 1, 1972.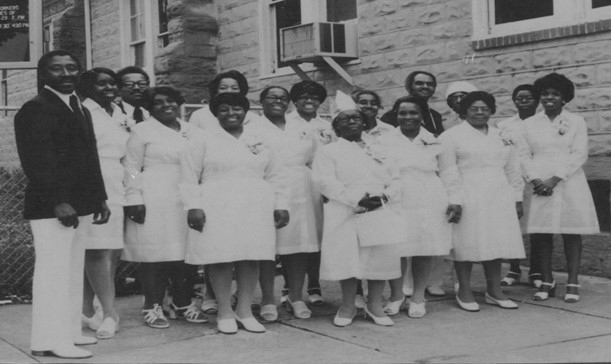 At a special church meeting held on April 9, 1973, Reverend Douglas I. Miles, then assistant pastor of the First Emmanuel Baptist Church, was elected as the new pastor of Brown's Memorial Baptist Church. In the fifteen years that Reverend Miles served the congregation, we learned to love and respect him as a true messenger of God and a humanitarian.
God, in His loving kindness has permitted Brown's Memorial Baptist Church to grow and prosper throughout its history; not only numerically and financially, but most importantly, spiritually. On March 7, 1982, Brown's Memorial Baptist Church moved to its present location at 3215 West Belvedere Avenue. The membership rapidly grew in numbers. Through God's guidance, the Church opened its doors to Wednesday Noon Day Prayer Service, Discipleship Ministries, a Shelter and a Soup Kitchen.
In August 1988, after serving this congregation faithfully for fifteen years, Reverend Miles stepped down to take another church in another state. For the next sixteen months, under the leadership of the Diaconate Board chaired by Deacon Johnnie Foreman, God continued to bless our congregation and we remained in prayer and stood as a family.
At a Church meeting on November 1, 1989, The Reverend R. Lee Johnson was elected as the new pastor of Brown's Memorial Baptist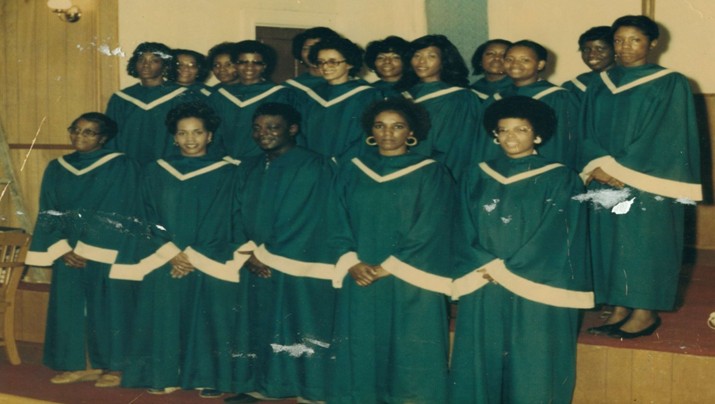 Church. Over the past 21 years, Reverend Johnson's devotion to God and spiritual wisdom has touched our lives and hearts. Under his leadership, the church has continued to flourish. Reverend Johnson has placed special emphasis on the move of the Holy Spirit; the importance of studying God's Word, Christian Education and Evangelism.
Our ministry focus is on the relevance and recognition of the presence of God with signs and wonders as the manifestation. Understanding the need to be Bible based God has enabled the following strength building ministries and improvements which have been added to the church under Reverend Johnson's leadership: 8:00 A.M. Worship Service, Intercessory Prayer , Helena Evans Deaconess Board, Prayer & Fasting, Praise & Worship Teams, the Ensemble Choral Aggregation, Children's Church, Community Fellowship Choir, Youth New Members Class, Teen Bible Study, Lott Carey Youth Seminar, Security Ministry, Tape Ministry, Mother Beulah B Johnson Liturgical Dance Ministry, The Wileen Shields Mothers of Zion Board, Courtesy/Greeter's Ministry, Shelter Ministry, Vacation Bible Study, Ardelia Howell Soup Kitchen, The Pauline Watts Flower Ministry, Roberta S. Pettigrew Friends and Family Day, Senior's Day, G.R.O.W., The Dunton Scholarship Ministry, R. Lee Johnson Mime Ministry, Drama Ministry, Noon-Day Worship, Advent, Lent and Good Friday Services, Outdoor Worship & Evangelism and Unity Day. Under the leadership of our pastor, eight persons have answered the call to the gospel ministry with three serving as pastors.
We the citizens of Brown's Memorial are striving "To make the Church a Church where the vision of God is in the making and His promises are coming to pass."
"We've Come This Far By Faith Leaning on The Lord"